Opalite and Labradorite Triangle Point Earrings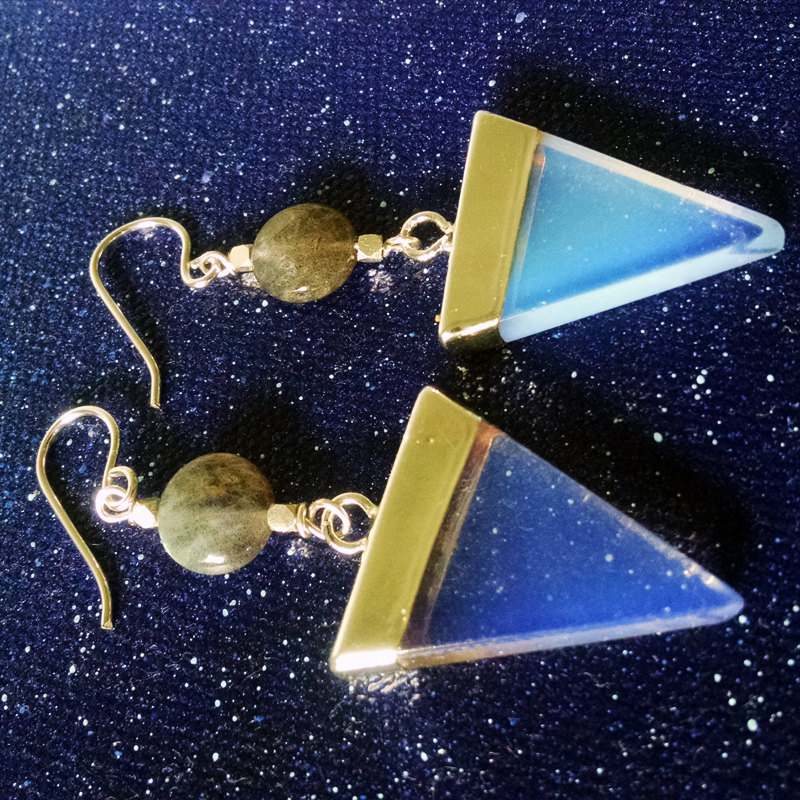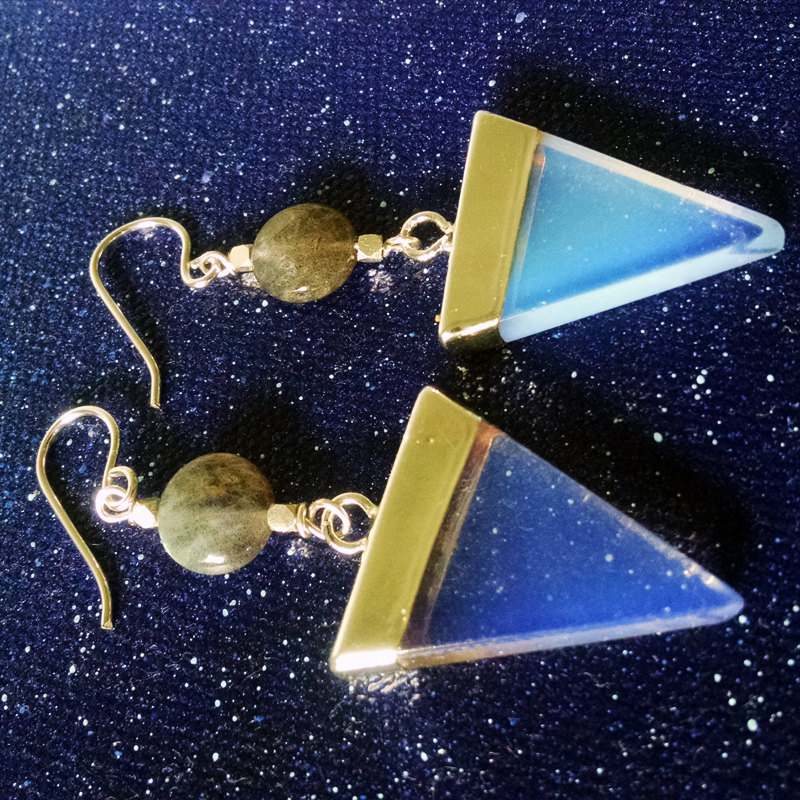 sale
Opalite and Labradorite Triangle Point Earrings
These earrings are made from opalite slices and labradorite beads.

Some information regarding the stones:
Opalite is subtle yet highly energetic. It is ideal for meditation. Opalite improves communication on all levels, especially the spiritual. It removes energy blockages of the chakras and meridians. Emotionally, Opalite helps by assisting during transitions of all kinds. It engenders persistence and gives us strength in verbalising our hidden feelings. It can also help us to be successful in business.

Opalite is for all-round healing. It aids sexual prowess, enhancing sexual experience. Opalite stabilises mood swings and helps in overcoming fatigue. It purifies the blood and kidneys.

Labradorite, sometimes called "black moonstone", has many beneficial metaphysical properties and is thought to bring good luck. It is said to provide quick relief from anxiety, hopelessness and depression, replacing them with enthusiasm, self-confidence and inspiration. It also helps to dispel negativity and to bring clear understanding by enhancing clarity of thought and improving one's ability to cooperate with others in harmony.

Labradorite is also said to give perseverance, strength and enhanced intuition when one is experiencing times of conflict and change. It is thought to be helpful in treating eye and brain disorders, and to help regulate metabolism and the digestive process.

A sister to moonstone, it links to the "darker" Crone aspects of the Goddess, and grants inner knowing of Mystery. It enhances intuition and psychic perception; just like the cord-cutting Crone, it helps the bearer to release judgment, and understand their destiny. Use it to bring Light to the shadowed realms of the self and to connect with the power of the waning Moon.