Labradorite Earrings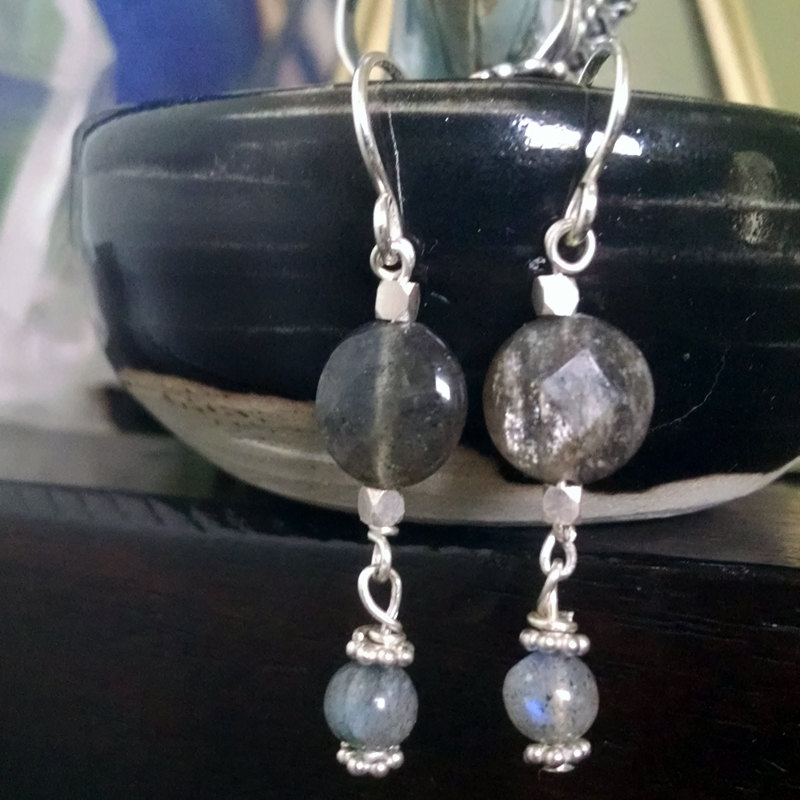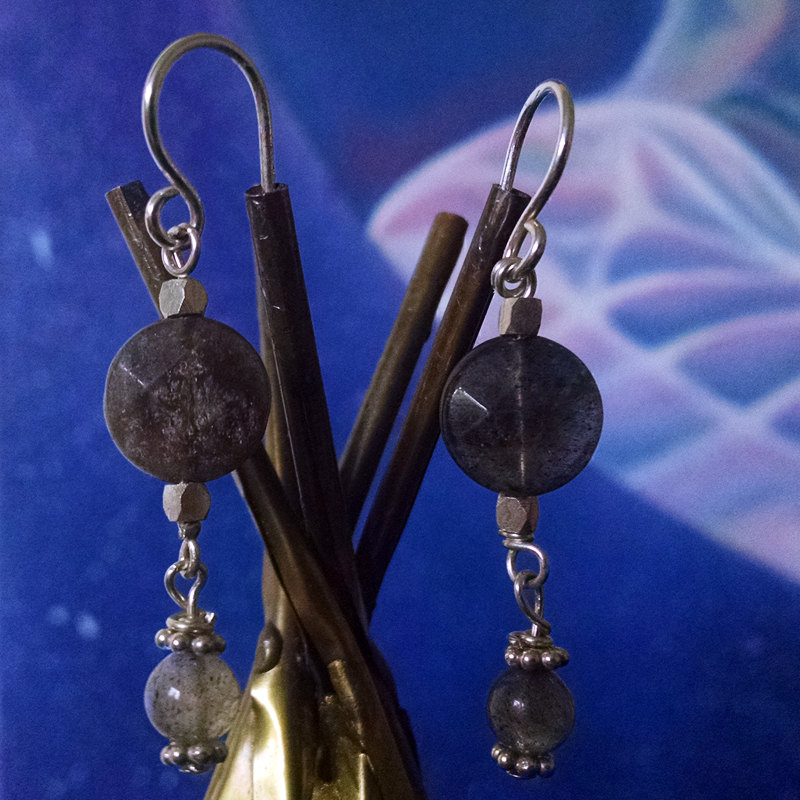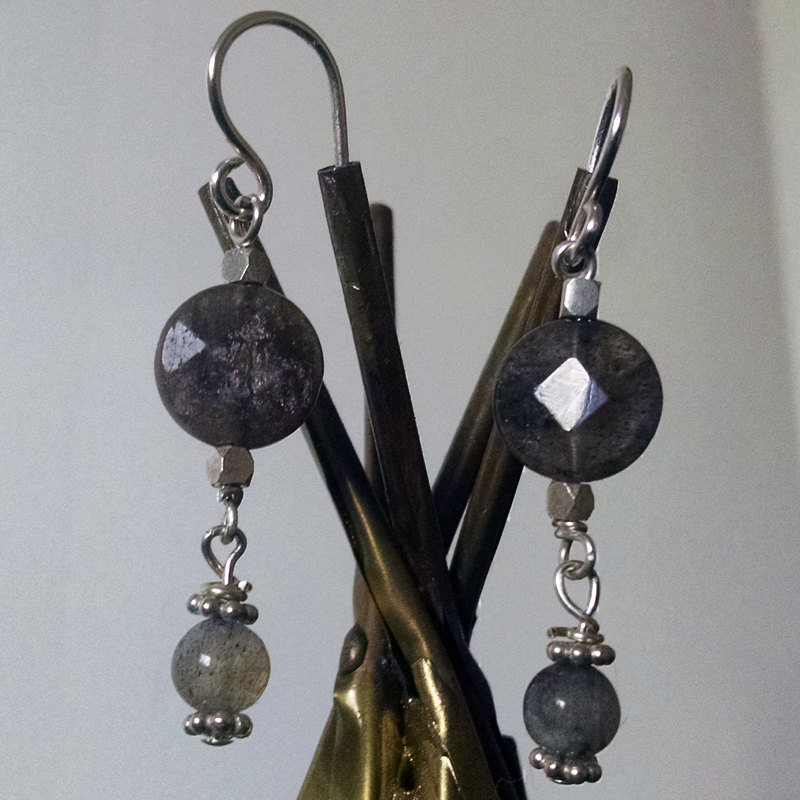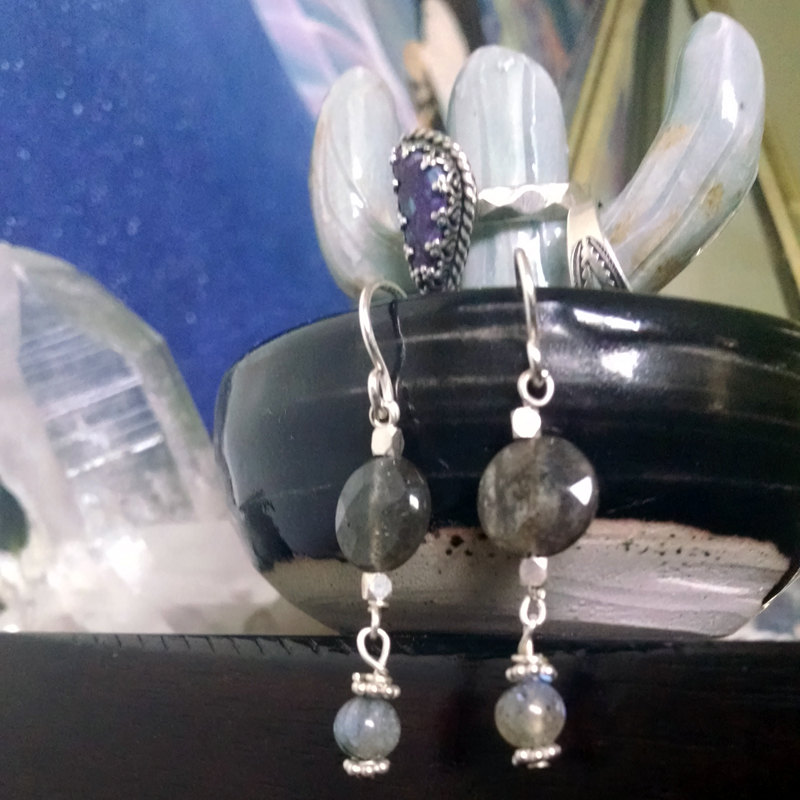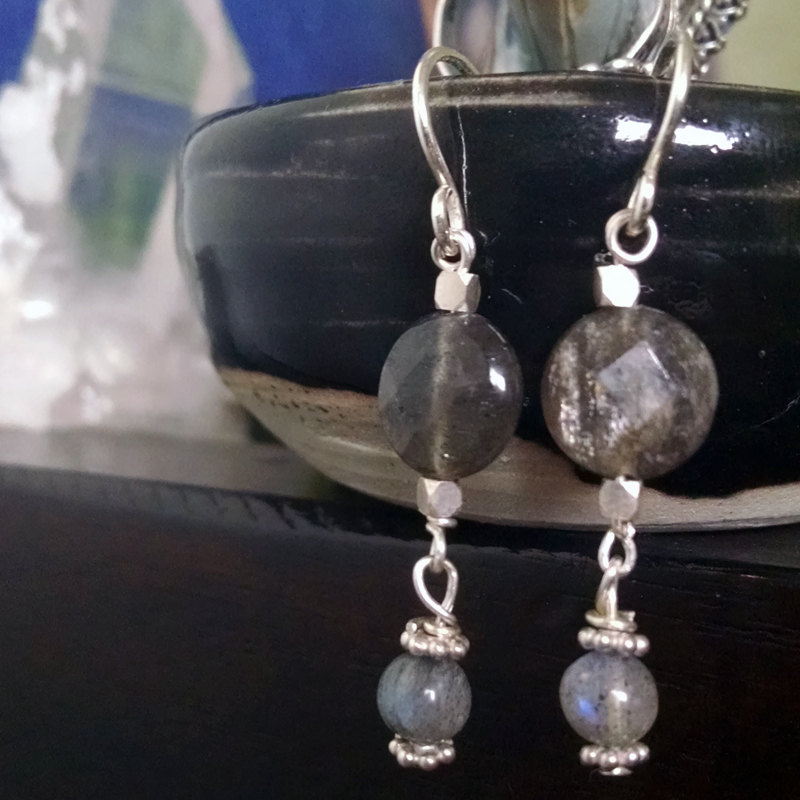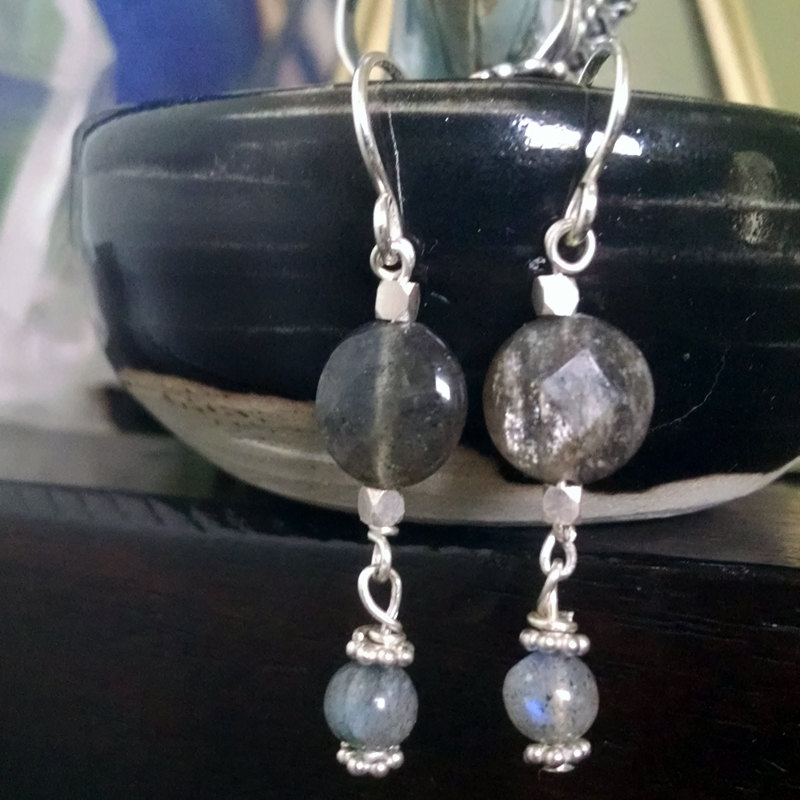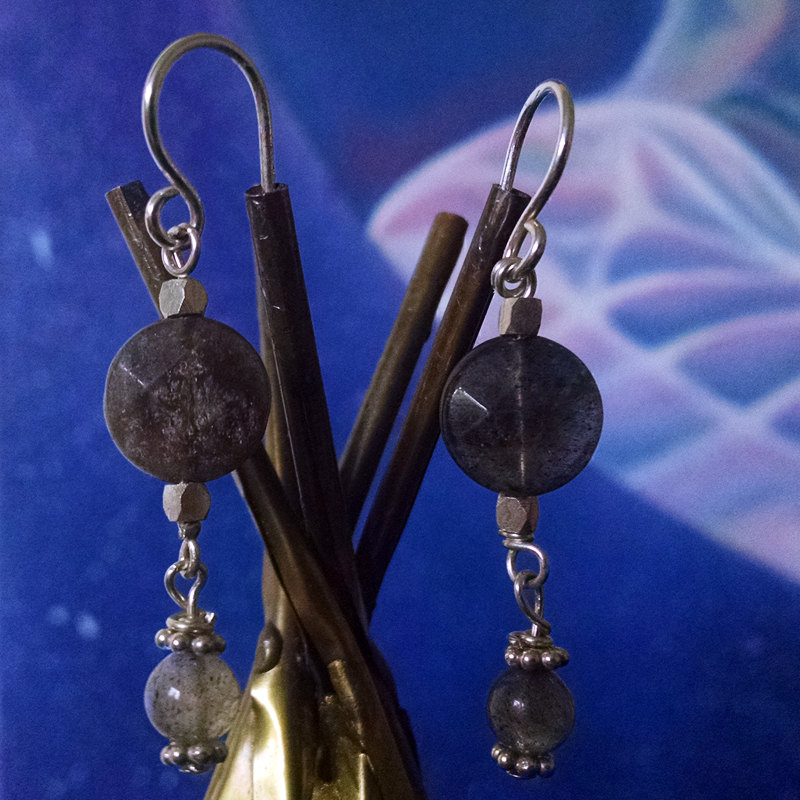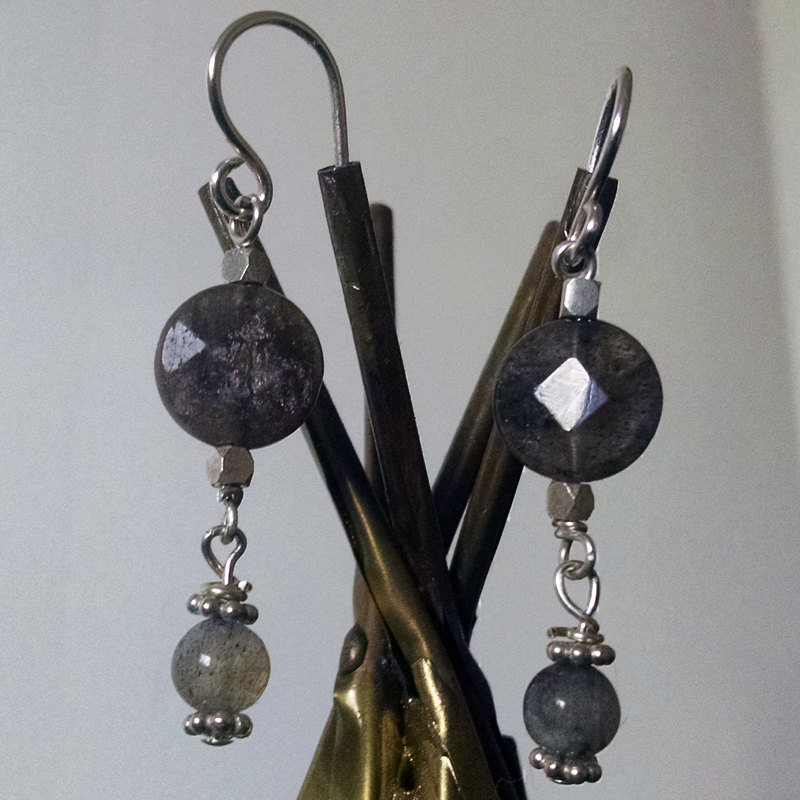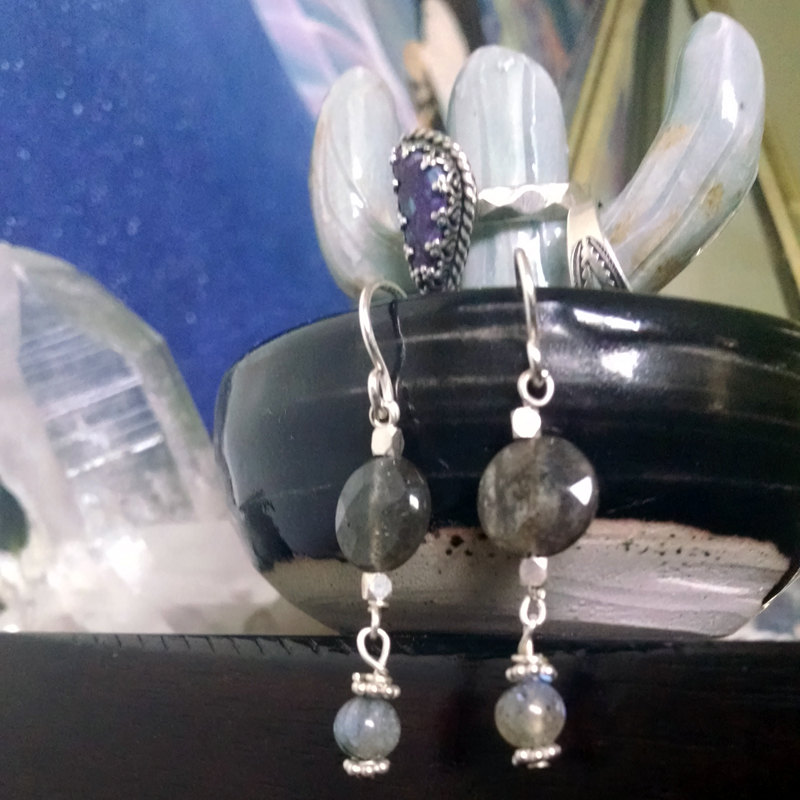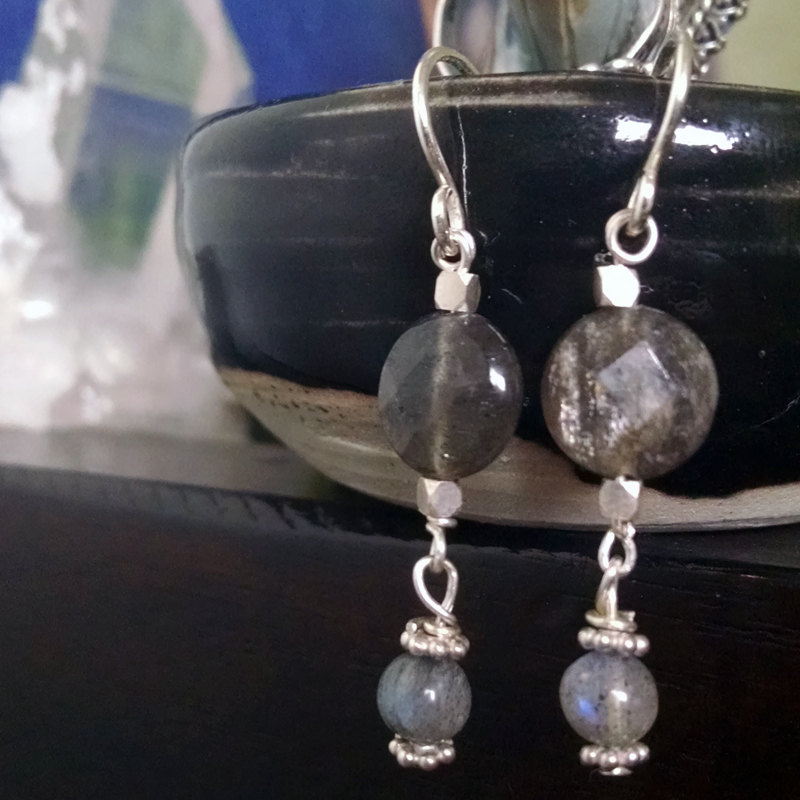 sale
Labradorite Earrings
Sterling silver earwires and findings with Labradorite beads. Anyone who has tried to photograph Labradorite understands the challenge of capturing the "flash" of the stone, but these beads are beautiful in person.

Inuit lore claims Labradorite fell from the frozen fire of the Aurora Borealis, an ordinary stone that transforms to the extraordinary, shimmering in a mystical light that separates the waking world from unseen realms. It is, in every sense, a Stone of Magic, a crystal of shamans, diviners, healers, and all who travel and embrace the universe seeking knowledge and guidance. For self-discovery, it is excellent for awakening one's own awareness of inner spirit, intuition and psychic abilities.

Wearing or carrying Labradorite allows one's innate magical powers to surface. It enhances the mental and intuitive abilities of clairvoyance, telepathy, prophecy and coincidence control, and assists in communication with higher guides and spirits in accessing Akashic records, psychic readings and past-life recall. It provides an ease in moving between the worlds, and permits a safe and grounded return to the present.

As a workplace stone, Labradorite brings out the best in people, making work life more congenial. It encourages courtesy and full attention to the customer, and assists part-time and temporary staff in becoming fully involved in a company.

Labradorite tempers the negative side of our personality, the traits and actions that rob our energy and may produce depression or shame. It assists in reducing anti-social, reckless or impulsive behavior in children, teenagers and adults who are easily led into trouble by others, and may aid in detoxifying the effects of tobacco, alcohol, and to a lesser degree, hard drugs.

Labradorite helps develop the hands' sensitivity, making it useful for physiotherapists and all who use the power of touch to heal.